Recreate the Cinema Experience With A Home Theater Setup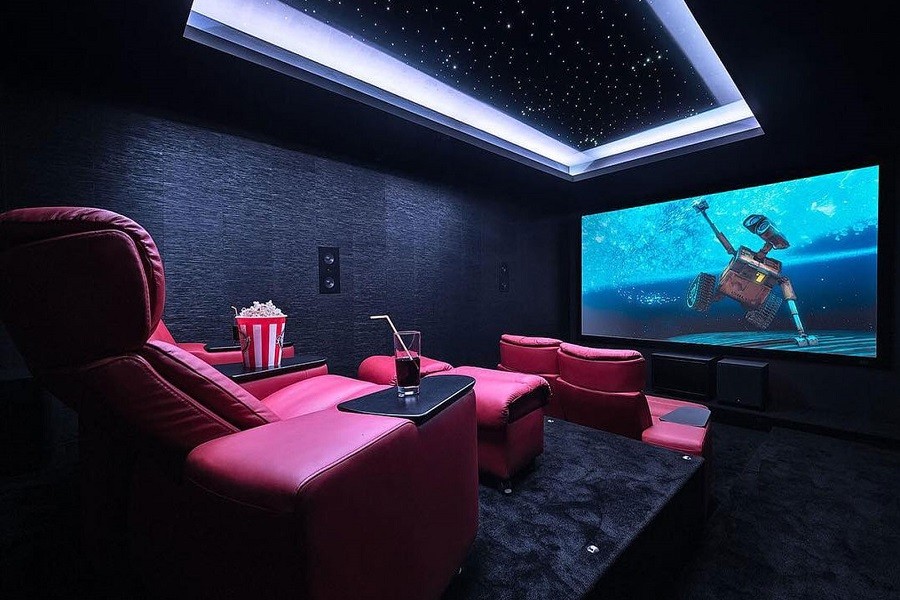 Discover How You Can Revel in The Legacy and Magic of Movies Right in Your House
Movies have been a cultural force for over 125 years, yet their earliest days are murky and heavily debated. When asked who invented filmmaking, the most common response is Thomas Edison, or if you are someone who dug a bit deeper, you might make a passing reference to the Lumiere brothers.
Louis Le Prince's vision, breakthrough technology, and untimely disappearance are storylines right out of a modern movie plot. Louis demonstrated a one lens strip film process to capture moving images four years before anyone else and had drawn up plans for a dedicated theater that pre-imagines our modern concepts. He vanished on a train trip to Paris only weeks before showing his work in New York.
The cinema experience was seen as essential from the start; a well-designed home theater setup brings together the extraordinary history and modern technology to your luxury Austin, TX smart home. Are you intrigued by the possibilities? Then discover how by reading more below.
See Also: Distributed Av Services Add Convenience And Style To Your Home
Enhance The Home Experience
A private cinema combines striking visuals and superior sound within the comfort of your home. The dedicated space is designed to eliminate distractions from the outside world with acoustic treatments and smart climate and lighting control.
You settle into custom-crafted theater seats as the movie begins and recline with your drink and snacks nearby. You can entirely focus on the story about to unfold in front of you, secure in the knowledge that the automation system will alert you to any issues.
Sound And Vision Beyond Compare
Home theater technology cracks the proverbial fourth wall, increasing your emotional attachment as the movie progresses. Your home rivals the best commercial spaces with a professionally designed and expertly calibrated system; family movie nights will never be the same.
Watching from home creates far more intimate moments and is optimal for 4K and 8K ultra high definition displays. The dimension and design accentuate the stunning detail from millions of pixels and the nearly infinite true-to-life colors they produce. The action on the screen generates intense depth of field and exceptional contrast levels that draw you into the story in ways that movie houses cannot.
Immersive audio technology like Dolby Atmos, THX, and DTS creates a multidimensional sound field that blurs the boundary between fantasy and reality. A sound system designed to work with the room and tuned to provide crisp details without overwhelming volume leaves you fulfilled without ringing ears. When enveloped in audio that can reproduce the lightest and loudest sounds from any location, it enhances your sense of being lost in the moment.
Make More Of Movies
Are you ready to make more of the movies in your home? Call us at (512) 590-0633 or fill out our contact form. We look forward to assisting you!