3 Reasons That A Luxury Home Theater Beats Going To The Movies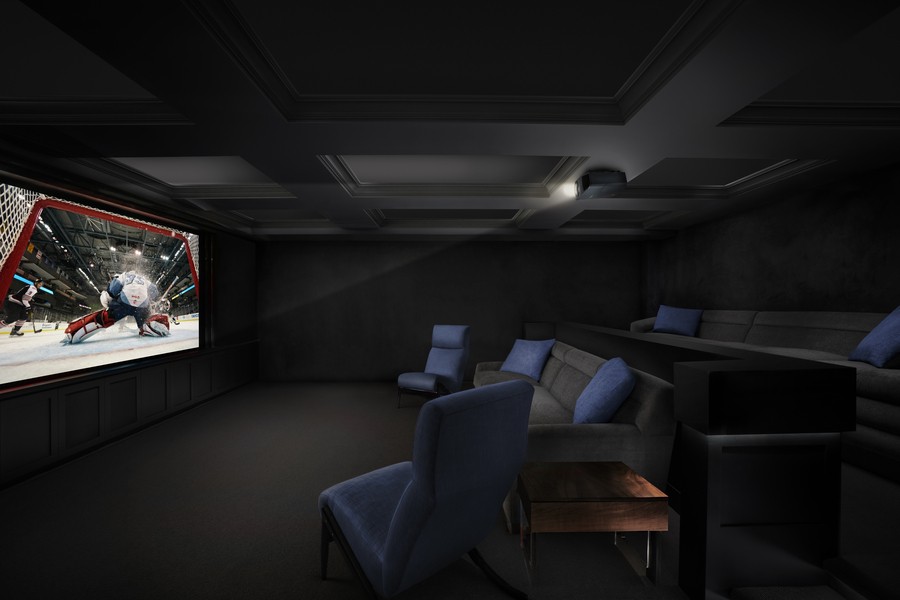 Enjoy the convenience and comfort of a theater in your Tarrytown home
Imagine the breathtaking audio video quality of a commercial movie theater in the comfort of your own home. A home cinema pairs the luxury of the movies with the convenience and versatility of you being in control.
Best of all, there are several reasons that a private home theater is better than a movie theater. Read on to learn why enjoying a film in a luxury home theater beats going to the commercial theater in Tarrytown, TX.
SEE ALSO: 3 UNIQUE SCENES FOR YOUR CONTROL4 HOME AUTOMATION SYSTEM
Convenience
Watching a movie in a commercial theater is enjoyable but getting there is not. Finding a time that fits your schedule, dealing with traffic, finding a parking spot, and waiting in line are all unnecessary stressors to what should be a fun night out. With a home theater, getting there is as simple as walking across the hallway; there is no need to drive and you can wear your favorite pair of pajamas. Don't worry about getting there at a particular time, because you can start the movie whenever, whether it is 6 pm. or 3 am. You're never limited to preset showtimes. And for those of us who like to snack while we watch, there is no need to shell out absurd amounts of money for theater food. Buy snacks beforehand and mix drinks in your kitchen for an enjoyable experience that won't break your wallet.
Control
Your home theater is catered to your experience, which means you don't have to worry about other audience members talking throughout the show or leaning their seat back onto your legs. If you need to run to the restroom or grab another snack, there is no need to rush. Tap the pause button, so you don't miss any key scenes, take your time, and start the movie again after settling into your seat. Adjust the volume and screen brightness to your preferences. If you miss a piece of crucial dialogue, rewind the scene to hear it again or turn on closed captions. A home theater ensures that you are in control.
A Wider Selection
When you go to a commercial theater, you are limited to whatever movies are playing at the time, usually new releases. With a home theater, you get so much more. Most new movies are being streamed on services like HBO Max and Netflix due to the pandemic, and there is also the option to rent new releases for a few extra dollars on Amazon Prime or Redbox. You can re-watch your favorite movies that aren't new releases, like the Harry Potter franchise and Marvel movies, from your private collection or streaming service. And you aren't limited to just movies: marathon your favorite TV shows or host a video game tournament and enjoy rich 4K picture and immersive surround sound.
Schedule a free consultation with us by calling 512-590-0633 or filling out our online contact form. We would love to hear from you!