DISCOVER HOW SMART SHADES EFFORTLESSLY WORK AROUND YOUR SCHEDULE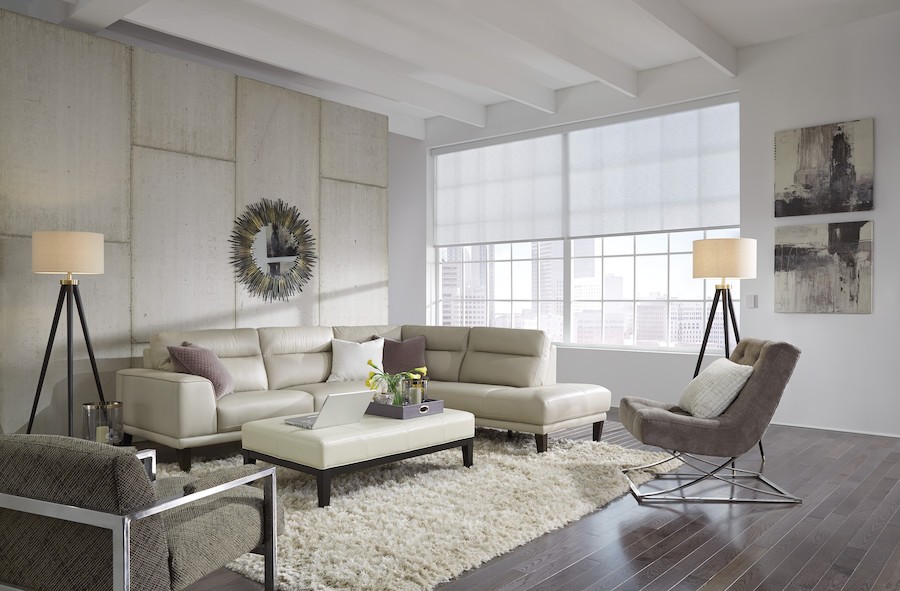 Strike a Balance Between Beauty and Function with Lutron Shades
Motorized shades are one of the most popular smart home technologies, and for good reason. They provide an effortless beauty to your home and allow you to embrace the natural light. You can control them with just a button tap, and they'll raise and lower in unison.
Lutron is a leading brand in smart shades, with various systems and window treatments bound to suit any home. You can create completely custom blinds to enhance your home design while also choosing your points of control. Discover how Lutron smart shades can benefit your Dripping Springs, TX, home and effortlessly work around your routine.
SEE ALSO: Centralized Smart Home Control from Control4 Transforms Your Daily Living
DAYLIGHT CONTROL
Lighting is crucial in a home, and natural light has many health benefits. A space lit by natural light can help you feel more productive and improve your mood. Lutron smart blinds work with Lutron lighting to ensure your home is always well-lit. Your shades can open automatically in the morning so you can rise to beautiful natural light.
The downfall of open window treatments is that the sun's rays can heat your home. Your Lutron shades can be programmed to open and close throughout the day, depending on the sun's location. This allows you to embrace daylight in your home without expensive cooling and heating bills.
AUTOMATION AND SCENES
Traditional shades require you to go around your home and manually open them.On the other hand, Lutron motorized blinds can open and close without you lifting a finger. Automate them to adjust throughout the day according to your schedule. They could open when you wake up and close when the afternoon sun gets too hot. Later, they could rise halfway so you can enjoy the warm sun as the afternoon turns to evening. Whatever your schedule, Lutron shades can match it.
You can also set scenes for settings that you want to recall over and over again. For example, you could have a Breakfast scene that opens the shades in your kitchen and dining room for when you enjoy a family breakfast. Plus, other technologies can be integrated into this scene. So one scene could adjust your shades, lights, whole-home audio system, and more.
PRIVACY AND SECURITY
The windows in your home help natural light filter into your home. But open windows also make your home a little less private. You can strike the perfect balance of natural light and privacy by automating your Lutron shades. When you leave home, your shades can automatically close, protecting your home while you're away. And your shades will lower when you need a little privacy in the evening.
Installing Lutron smart shades in your Dripping Springs, TX, home will transform how you interact with your house. You'll get beautiful natural light and effortless control over your windows. If you want to start integrating Lutron shades into your home, contact Bennett Technologies today! We proudly offer a variety of Lutron solutions so you can embrace the luxury of motorized shades.